More comfortable and lighter prostheses
The different dental materials always combine health, well-being and aesthetics. Thanks to our long experience and the new innovative production techniques in our laboratory, we are able to meet the most diverse orders of the profession..
In order to offer the best quality in their orders, our manufacturing system allows us to save on the final product, through techniques used with stereo-microscope with which we get:
High yields Low processing costs Fast execution Minimal delivery delays
We also opt for the new 3D printing technology, which offers high quality custom-made prostheses at reduced prices..
We reduce the intermediate steps
The results obtained with the stereo-microscopic technique allow us to reduce the intermediate steps in the realization of the prosthesis. Thanks to this technique, the visualization of the subgingival margins and the entire periphery of the residual limb is precise and exact, thus achieving a perfect fit.
All our removable prostheses are subject to the most stringent EU controls to meet European quality standards. That's why our products come with a two-year warranty. Thanks to the stereo-microscopic we work better, more reliably, faster and more economically because we avoid intermediate steps that make the final product more expensive. In addition, the prices of our teeth and resin prostheses include the delivery of IVOCLAR (Liechtenstein) teeth, which are of excellent quality.
Ask for more information without obligation, we will advise you free of charge about our service.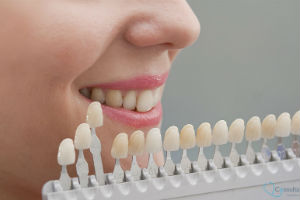 Dental veneers
Dental veneers create natural beauty smiles while preserving the original tooth structure as much as possible. They are very thin, custom-made porcelain pieces that adhere directly to the surface of the tooth. This means that we can transform smiles without even having to resort to tooth extraction, thus respecting natural teeth. Dental veneers are changing the way many dentists approach cosmetic dentistry. It is especially effective in cases where the size of the teeth must be increased or a narrow arch width must be improved.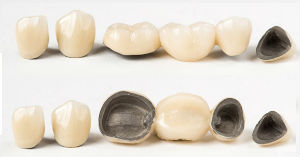 Porcelain Metal Cases
Metal porcelain restorations remain the most prescribed restorative treatment alternative to date. Different types of alloys can be used to fabricate the substructure that dental-lab easily provides doctors with a wide variety of porcelain metal crowns and bridges. Extremely resilient, they can be used for anterior and posterior bridges and crowns. Porcelain margins are recommended to dramatically improve the esthetic result and allow natural light to penetrate the gingival margins. They provide an excellent fit and their foundation consists of a single step.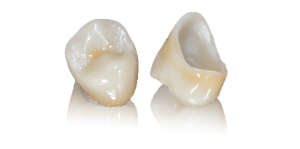 Zirconium Cases
Zirconium crowns consist of a unique custom shade for the tooth and high translucency. Unlike metal porcelain crowns, zirconia restorations transmit natural light in Vita shades, similar to natural teeth, which beautify teeth while making them strong and shiny. Virtually unbreakable, this completely versatile restoration is suitable for posterior dental restorations. The minimum clearance required is 1.0 mm but in some cases may accept less. Its cementation is conventional as any porcelain metal cement will do. They are also easy to adjust thanks to the diamond kit and zirconia polisher.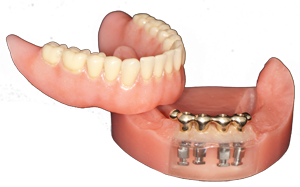 Gold bridges and crowns
For more than 2,500 years, gold has been the restorative material of choice for dentistry. Dental restorations using gold materials can last a lifetime of 20 to 50 years, not to mention their added value.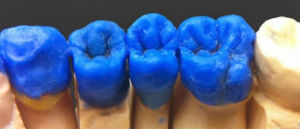 Diagnostic waxing
Very useful when performing treatments of crowns, bridges, veneers and implants as well as advanced cosmetic cases. The diagnostic wax-up plans the reconstruction of the teeth and provides a three-dimensional representation of the natural appearance of the final result. It thus becomes a powerful tool for communicating with the patient. In addition to being a visual support for the preparation of the appropriate tooth, it can also be used as a template for final restorations or as fast-moving temporary implants.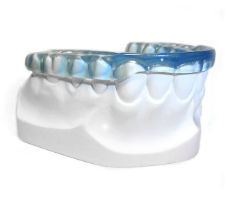 Discharge plates
This is a flexible, self-forming splint made of a thermoplastic material, so it is adaptable to all dentures. A better fit reduces post-operative time and is as easy as placing in hot water before entering the mouth. Thanks to its optical clarity, this splint becomes imperceptible to the eye while in use. It is ideal for fighting bruxism and even allergy problems as it does not contain any methyl methacrylate.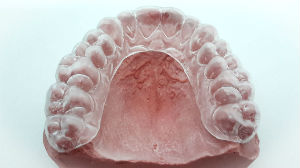 Hard acrylic protectors and splints
Hard acrylic and tablets are a great solution for bruxism and TMJ disorders. The hard acrylic splints can be designed and modified according to the particular requirements of each client. Built in the maxillary or mandibular arch, the posterior ones are 2 mm thick and the anterior ones are 4-5 mm thick. The occlusal surface is flat and smooth thing that helps to the occlusal contact that is of complete arc (if it is possible) in the direction of the canine.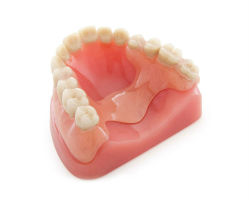 Temporary partial acrylic (aleta)
We design and manufacture an inexpensive acrylic partial denture to provide a temporary solution to missing teeth. This is a cost-effective and functional solution for temporary implant placement.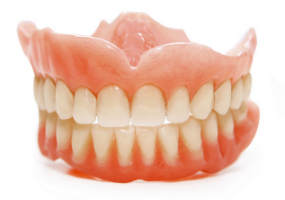 Complete Dentures
Dental-lab prosthetics provides a personalized and unique arrangement of the full arch of the teeth with dental prostheses based on the patient's age, desired tooth color, male or female characteristics and natural contours of the tissues. We customize each case to achieve a comfortable and functional device that provides the patient with a natural smile that is incorporated into their individual characteristics.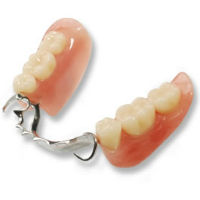 Partial Dentures
When sending a case to dental-lab our experienced team designs the removable partial prosthesis using your clinical information and personal preferences. We pay strict attention to detail that together with quality materials result in the precise fit of closure and retention for each frame. Dental-lab partial dentures can be designed with conventional metal or aesthetic closure options, as well as crowns that match the accessories. They are free of nickel and beryllium to avoid allergies. It is therefore a non-invasive treatment that provides a durable and very cost effective solution.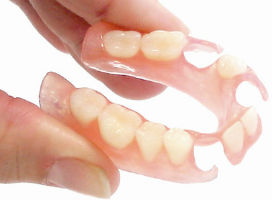 Flexible partial dentures
With aesthetic and hygienic improvements, it's no surprise that flexible partials are the primary choice for physicians and patients alike. Aesthetic results are immediately apparent. These are prostheses with flexible closures in fabric curtain, resistant to stains, discoloration and odors, fine and translucent for superior hygiene and aesthetics. The materials are fully hypoallergenic and biocompatible as well as flexible for easy insertion and subsequent removal.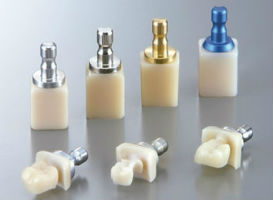 Monolithic restorations
The monolithic restorations are made of solid white ceramic with 4 and 5 milling shafts. These ceramic restorations are usually subjected to firing processes to establish their durability and natural appearance. The characterization of the final restoration, if required by the laboratory, is finished by hand to establish the desired esthetics.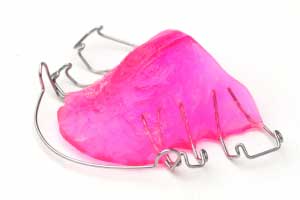 Removable, partial and preventive appliances
Scanning for removable, partial and preventative devices is used to create a digital model of the patient. This 3D printed digital model allows to create a physical model that in traditional laboratory techniques can be used to create the requested device.