Improve lab costs thanks to our technology
Reduce laboratory costs by up to 50%.
The dental laboratory of choice for hundreds of clinics in Europe.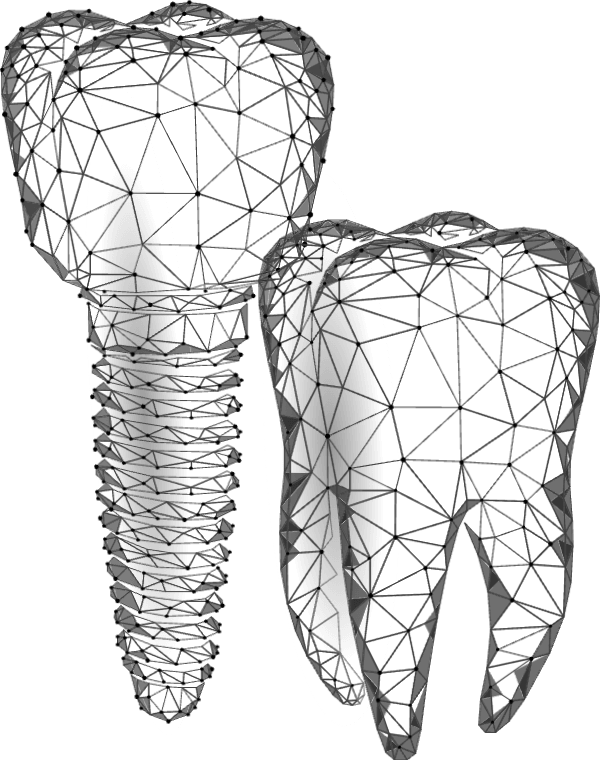 We reduce intermediate steps
With over 30 years of experience in the dental industry, we pride ourselves in offering personalized attention to our clients' needs. Committed to supporting excellence in dentistry, our goal at Dental Lab is to produce high quality dental products and restorations. We specialize in implant and cosmetic dentistry. Our industry-leading technical advice and full-service product offering provide complete treatment solutions. Dental Lab offers a complete service, thanks to the latest technological advances, which improve the results obtained.
Digital printing and computer-aided manufacturing (CAM) have become a popular alternative to conventional workflows for fabricating dental prostheses. The accuracy of the final prosthesis is essential in any job, and this accuracy depends on each phase of the workflow. With conventional systems, there are several steps where mistakes can be made, such as during impressioning, the use of spacer lacquer, the methods of fabrication of restorations and the materials used. However, with digital systems, accuracy depends on the optical technology used and the precision of the restorative manufacturing technologies. In recent years, these systems have helped to reduce and simplify intermediate steps and make them more repeatable and less prone to operator error. This is how we have been able to improve efficiency for the benefit of dentists and their patients.
We make the process easy and the prosthesis perfect.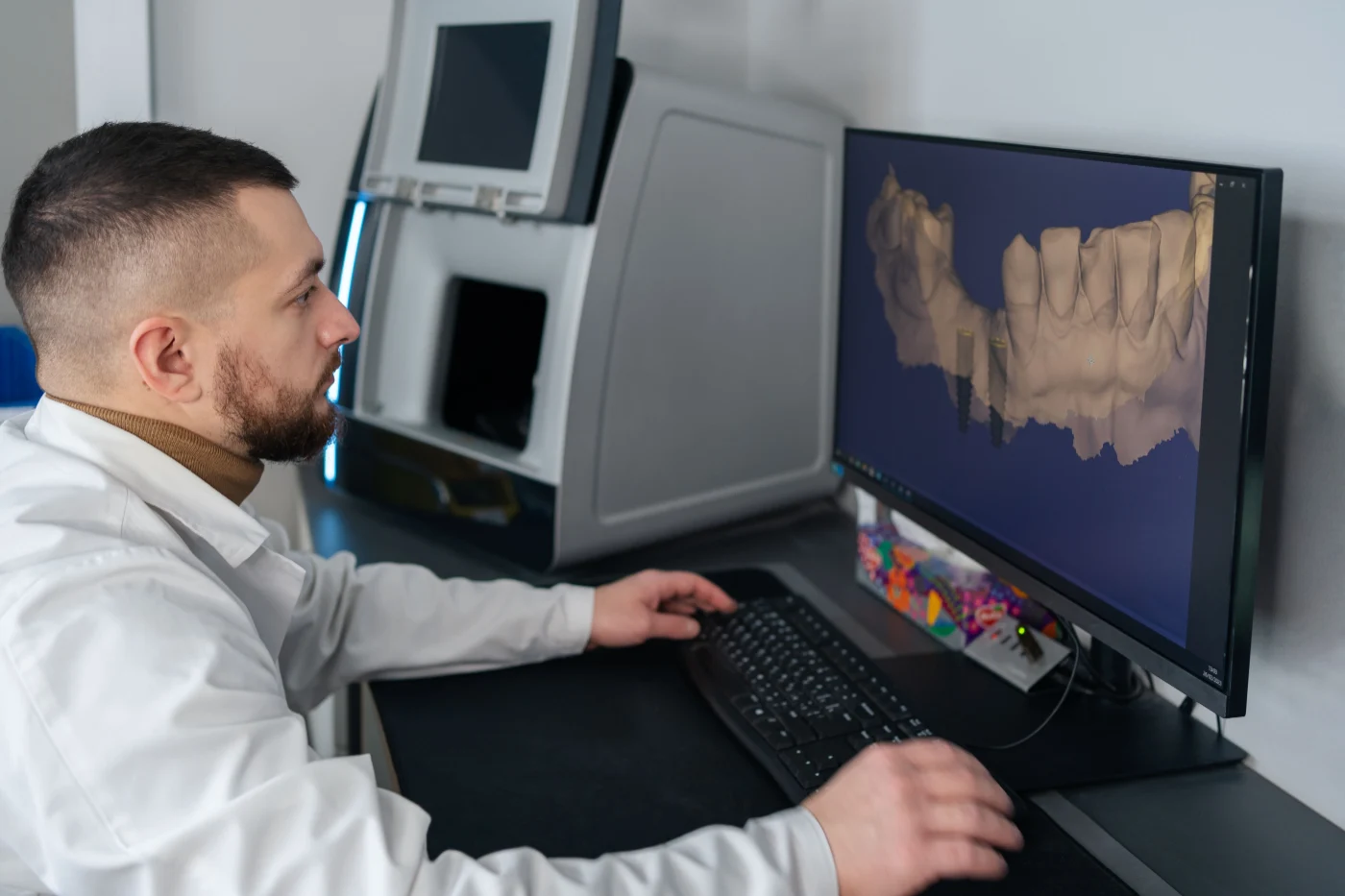 Extensive experience and new innovative production techniques in our dental laboratory set us apart.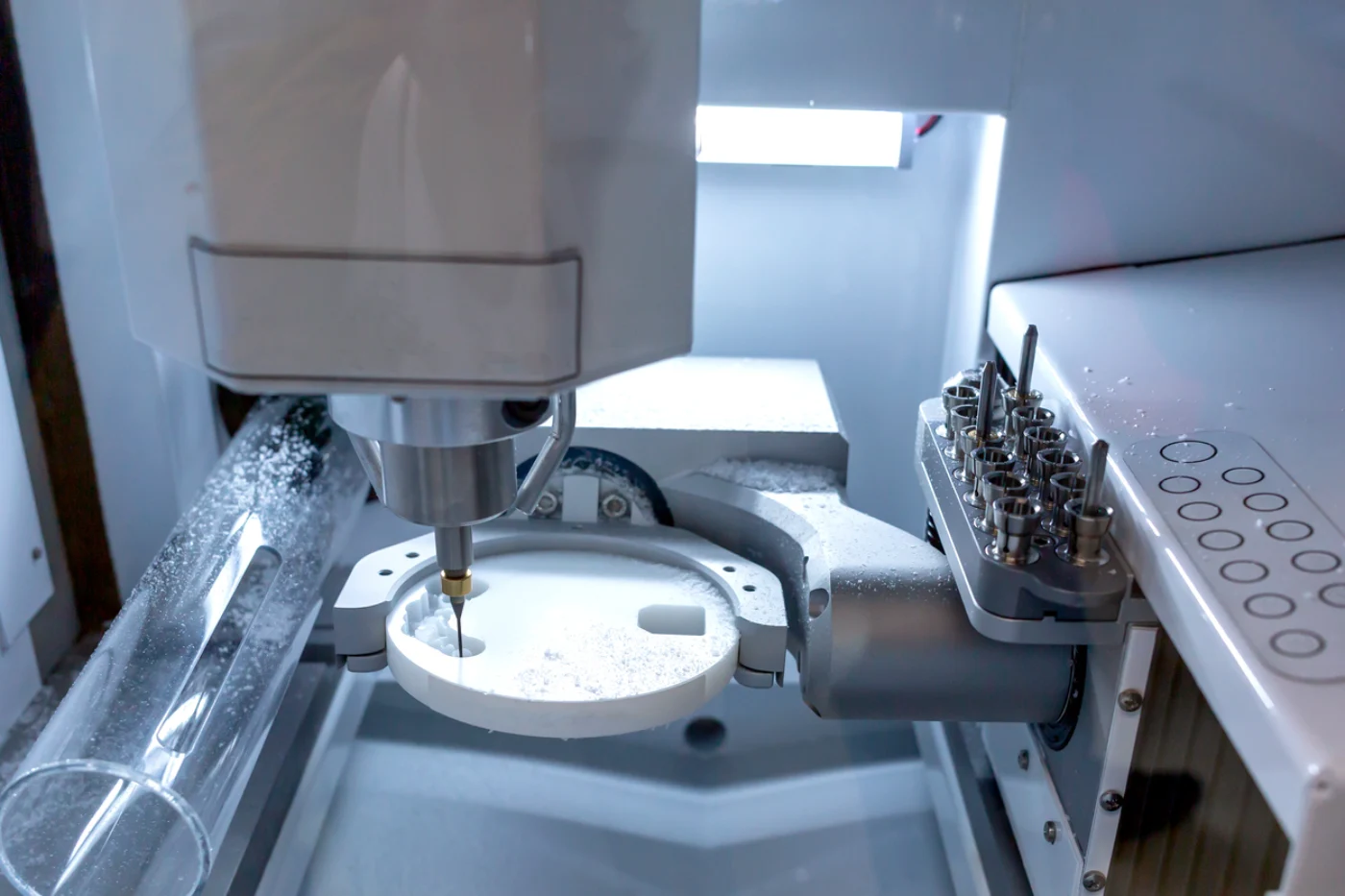 Our manufacturing system allows us to
saving on the final product by offering the best quality.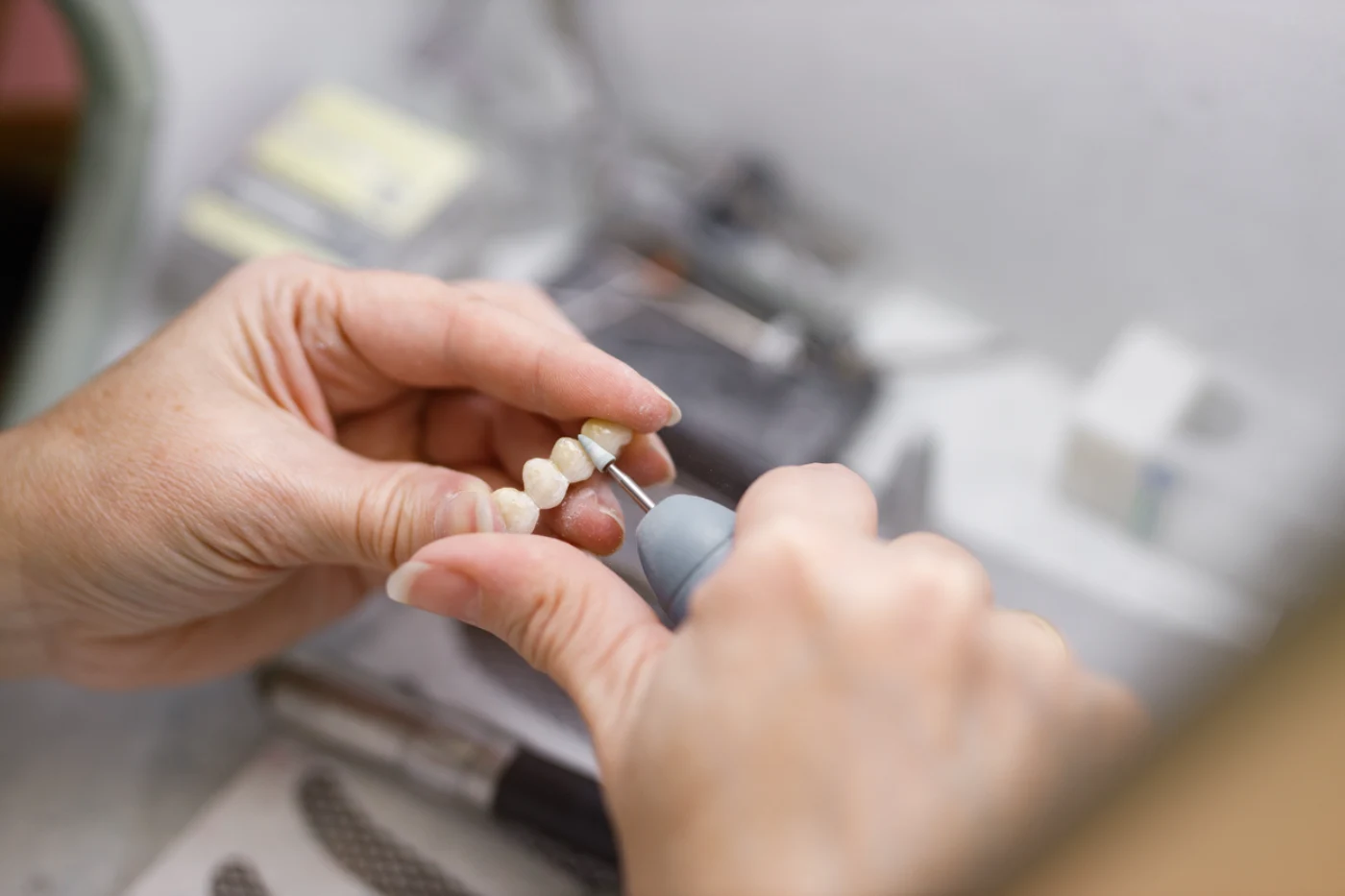 Innovation and technology to provide top quality customized material that fits perfectly.